Japan Made Facial Cleansing Brush with 300K Ultra-Tapered Fibers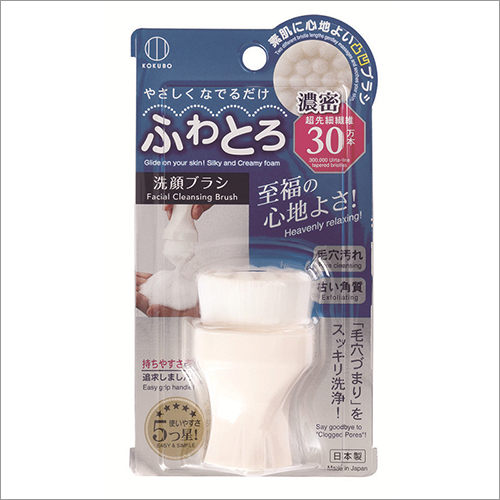 EXW USD7.40 USD ($)/Piece
Price And Quantity
EXW USD7.40 USD ($)/Piece

120 Piece
Product Description
Facial Cleansing Brush with 300K ultra-tapered fibers

A facial cleansing brush that gently and cleanly removes clogged pores with approximately 300,000 ultra-tapered fibers. Old keratin, sebum, and makeup stains that could not be removed accumulate in the pores and become keratin plugs, which darken when left untreated. This brush is recommended for such pore prevention.
How to Use
Wet your face and brush with lukewarm water. Apply face-wash soap to the brush and whisk well with the palm of your hand.
Wash your face in a circular motion so that you can gently stroke the skin with the lather. Do not use too much force.
Rinse thoroughly with water or lukewarm water. After washing your face, condition your skin with a lotion or cream.
Facial Cleansing Brush with 300K ultra-tapered fibers
Material: Brush PBT, Handle ABS
Color: 1 type
Size: dia38x65mm
Price: EXW USD7.40/pc
MOQ: 120 pcs
MADE IN JAPAN
Other Products in 'Healths & Beauty' category
Get in touch with us